Conferences
Soundstage Events can provide everything you may need to run your conference from audio equipment and microphones, to video equipment and background music. We can provide professional audio equipment to cover any size of conference from a few dozen attendees to several hundred. This includes:
Professional speaker systems and console to cover anything from a few dozen attendees to several hundred
Wireless or wired microphones
Additional delay speakers for larger conferences
Lighting equipment
Projectors and screens
Ability to play background music from CD, MP3/USB or mobile device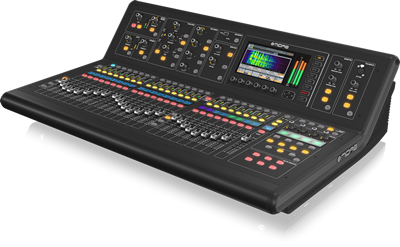 Help With Internet Access
Through our sister company Unitron Systems & Development, we may be able to help if you need Internet access for your conference, either by providing access via wireless or powerline relays, or by helping to route temporary network cabling. This could include the provision of temporary network switches or routers, including configuration, if required.
Safety
All of our electrical equipment is Portable Appliance Tested (PAT Tested) and an online database is maintained as a record of results and notes.
All our trussing and stands are tested by a local testing company to ensure its safe use and compliance with the appropriate regulations.
Our crew members have Personal Protection Equipment (PPE) and have basic health and Safety training and at least one crew member has a valid first aid certificate. All crew carry photo ID.